GUARDD's founding team has over 80 years of combined experience with startups and small/medium businesses. This includes real-life experience starting, scaling and funding a 3-time INC500 company;  corporate and securities transactions; the placing of securities as a broker/dealer as well as secondary market transactions/issues. This combined experience as entrepreneurs, attorneys and broker/dealers allows us to understand the challenges private issues face when it comes to Blue Sky Laws and develop unique solutions.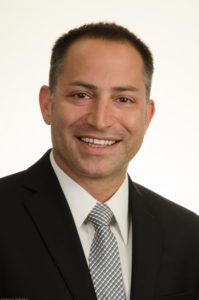 Sherwood Neiss is a co-founder and principal at GUARDD. He co-authored the "Crowdfunding Exemption Framework" which became the basis of Title III of the U.S. JOBS Act to legalize equity and lending-based crowdfunding. He has testified in front of both US House and Senate Committees regarding crowdfunding and attended the bill signing ceremony for the JOBS Act at the White House. He is a co-founder of Crowdfund Capital Advisors ("CCA") that serves certain governments and multi-lateral organizations including Inter-American Development Bank, the World Bank, governments of Chile, Malaysia, Israel, and the UAE, professional investors, crowdfunding professionals and the entrepreneurial community. Mr. Neiss co-authored the World Bank's research report "Crowdfunding's Potential for the Developing World" as well as Crowdfund Investing for Dummies. He is the chief architect of the CCLEAR Regulation Crowdfunding Database that tracks and monitors online security transactions for investors, regulators, platforms and the media. Prior to CCA, Mr. Neiss co-founded FLAVORx, Inc., acted as its chief financial officer, won Ernst & Young's Entrepreneur of the Year award, as well as the Inc. 500 award three years in a row.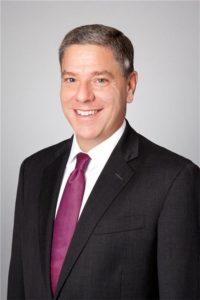 Douglas S. Ellenoff is a co-founder and principal at GUARDD. He is a member of Ellenoff Grossman & Schole LLP since its founding in 1992, is a corporate and securities attorney with a focus on business transactions and corporate financings. The Firm, which consists of nearly 80 lawyers, has established itself as a leader in various capital market initiatives, such as, Crowdfunding, SPACs, PIPEs and Registered Direct offerings. He is also Chairman and Co-Founder of iDisclose, an online application for entrepreneurs and small businesses. iDisclose may be deemed to be an ancillary business of the law firm, which indirectly through an investment holding company, has an ownership interest in the business opportunity.  During his career, he has represented numerous entreprenuers, broker-dealers, investor groups and many corporations involved in the capital formation process. In the last few years alone, he has been involved at various stages in numerous registered public offerings, including 100 financings and, with other members of his firm, over 500 private placements into public companies (see PIPEs and Venture Capital), 125 registered blind pool offerings (commonly referred to as "SPACs") and 25 sizable SPACquisitions (the M&A component). With respect to Crowdfunding, he is actively engaged with clients (funding portals, broker-dealers, technology solution providers, software developers, investors and entrepreneurs)– he has been to both the SEC and FINRA numerous times to discuss the proposed rules. He also provides counsel with regard to their respective ongoing (SEC, AMEX and NASD) regulatory compliance. Mr. Ellenoff has represented public companies in connection with their initial public offerings, secondary public offerings and regulatory compliance.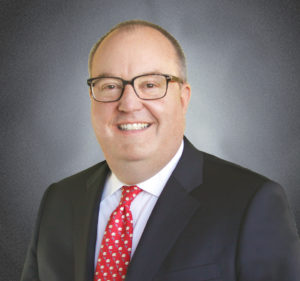 Jim Dowd is a co-founder and principal at GUARDD. He is also the Founder and CEO of North Capital Private Securities (NCPS), the leading broker-dealer for online funding platforms; North Capital Investment Technology (NCIT), which provides marketplace technology and services for online capital formation; and North Capital Inc., a registered investment advisor. Prior to launching North Capital in 2008, Mr. Dowd was a Senior Managing Director and Head of the Hedge Fund Advisory and Fund of Funds business at Bear Stearns & Company. Before Bear, Mr. Dowd was a portfolio manager for eight years, focusing on Japanese convertible bond and options arbitrage strategies. He previously spent nine years with Bankers Trust in New York, London and Tokyo, where he was Managing Director and Head of Derivatives Trading for Asia and a Partner of Bankers Trust. Mr. Dowd began his career with Samuel Montagu Capital Markets Inc., a boutique investment bank, in New York.